Brossard Hyundai receives in 2017 the Hyundai Canada President's Award of Merit for 2016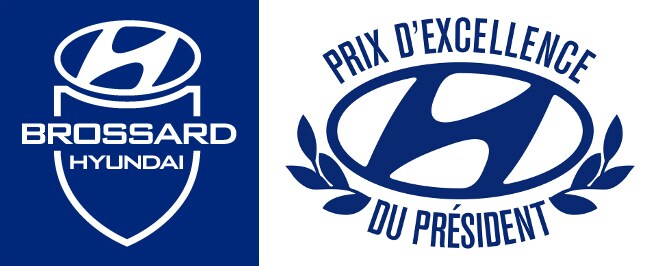 Upon the store receiving this accolade, John Vernile, Vice President of Marketing at Hyundai Auto Canada Corp. stated, "the President's Award of Merit was established to reward excellence, and measures the four key attributes of;

new vehicle sales,

market share,

certified pre-owned vehicle sales

and customer experience.

President's Award of Merit winners have demonstrated an unprecedented commitment to the future of the Hyundai brand."
Michel Lambert, Brossard Hyundai's president commented, "we are so proud. The entire team here works so hard to serve our clientele, being recognized validates those efforts."
When asked what he and the staff were doing to celebrate the win, Mr Lambert said, "we'll have a nice evening out, I can't say what it is yet, it's kind of a surprise for the staff.  We will keep you posted on our facebook page ;)"